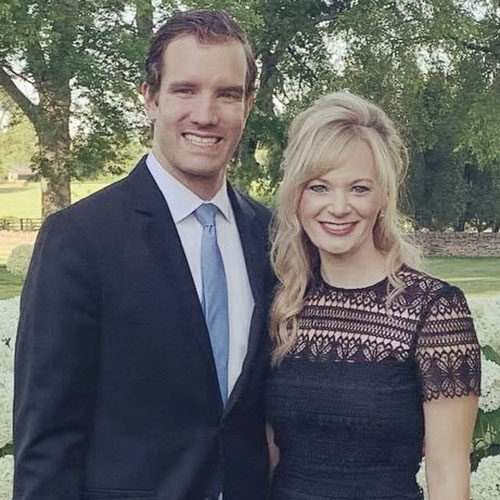 Members of Remnant Fellowship since 2003, Todd and Leda were married at Remnant Fellowship Church in 2009. They currently have three children and reside in Brentwood, TN.

Todd and Leda Kubiak have been members of Remnant Fellowship since 2003-2004. They joined the church after hearing a message that completely changed their lives and set them free. They were married at Remnant Fellowship in 2009 and are grateful to have been taught how to have a marriage focused on God and serving His Kingdom first. They have a house full of love and peace from God alone and have the joy of raising three children, Judah, Eloise and Silas.
Todd - "I am grateful for this message of love and hope. It has taught me to look inward and change for God and not for myself. One of the most convicting and revealing things I have heard at Remnant Fellowship is:
"You fall in love with what you focus on." - Gwen Shamblin
I spent so much of my life living for myself and my desires. Now I have a purposeful and meaningful life focused on God's will and not my own; and it has made all the difference!"
Leda - "I grew up in church and attended Christian schools my entire life. I desired a relationship with God but I always felt distant from Him. Over the years I became very empty and used religious acts and rules to look good on the outside but I had so much pain on the inside. My life was full of self focus, worry, control and greed in many areas. I prayed and cried out to God and He led me to Remnant Fellowship. My life changed when I heard a message of Truth that taught me to look inward. When I made the choice to put God first in every area and serve His Kingdom every day I was blessed with a genuine loving relationship with God who is truly my everything. My heart that was full of pain is now full of love, joy and peace from God every day."