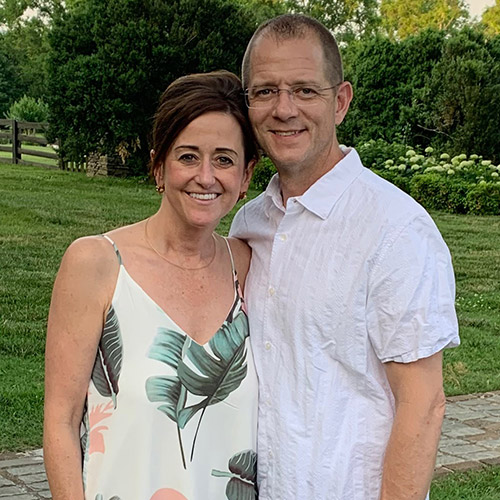 Members of Remnant Fellowship since 2002, Jim and Elisabeth are blessed with triplets (two sons and one daughter) and currently live in Brentwood, TN
Jim and Elisabeth Lorenz are humbled to be part of Remnant Fellowship and honored to serve this powerful movement of God to build His Kingdom here on Earth as it is in Heaven. Our testimony is not dissimilar from many others who have gone before us. Elisabeth found Remnant first through Weigh Down in 2001 while living in Nebraska, and she joined the Remnant Fellowship in 2002, moving to Brentwood in 2003. Pursuing this revolutionary teaching of obedience to God through hunger and fullness, Elisabeth lost 45 pounds and developed her love relationship with God.
We pray that our lives reflect His glory and point others up to God. What an amazing opportunity to be part of this church of change!
Fast forward 8 years… Jim was living in Atlanta, Georgia and reconnected with Elisabeth in January 2009. Jim joined later that year, and we were married in the church in January 2010. We now have been blessed with three wonderful children, triplets, Edward, Adelaide, and Lucas. We have been beautifully taught and given the correct perspective on how to love on and raise God's children for Him. It makes it such a joy! We both know that our lives were not only without purpose but without direction before Weigh Down and Remnant Fellowship; struggling in every area. Since Remnant, however, we cannot express enough gratitude to Gwen and the other leaders for rightsiding all that was lost in our lives. Our relationships have been healed, our finances have been healed, and, most importantly, our hearts have been healed. We cannot wait to serve this church and see what God has for our family. We pray that our lives reflect His glory and point others up to God. What an amazing opportunity to be part of this church of change!

- Jim & Elisabeth Lorenz